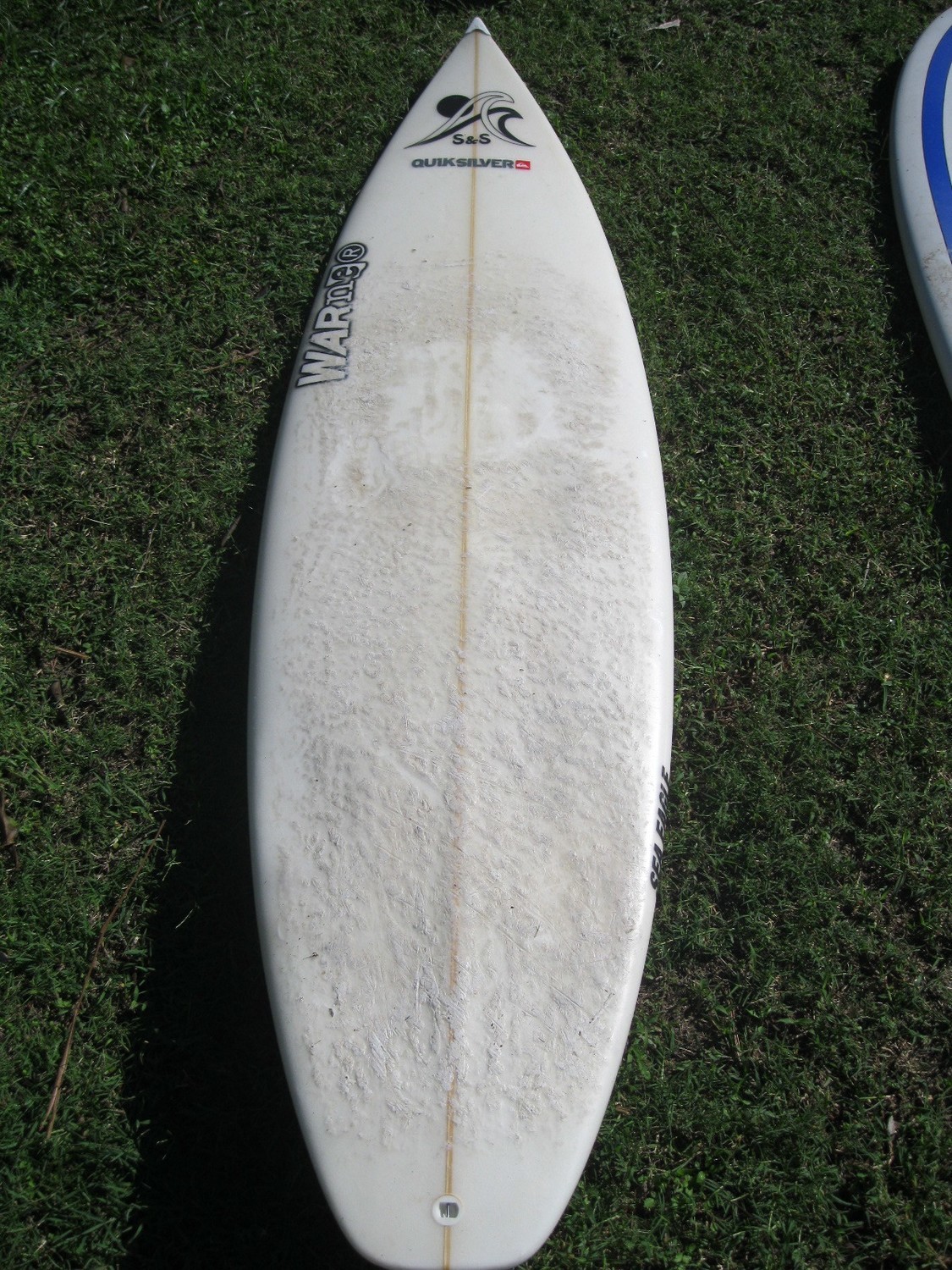 6'4" Warner
SKU 00342
Product Details
My Board ! Used 6 feet 4 inches x 19 1/2" x 2 1/2 thick.
3 genuine FCS fins. Shaped by well renowned surfer shaper Brett Warner from Narrabeen, Sydney. This board goes really good in all conditions.
Has had a small chip on very end of nose, fixed and nose guard applied.
Save this product for later