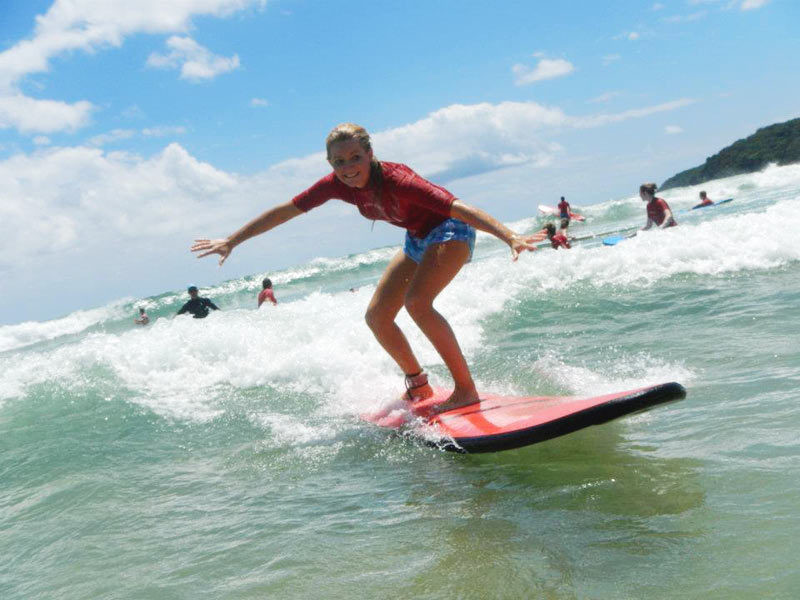 Learn to Surf at Noosa
SKU 00151
Product Details
Australia's Best Surf Lesson ! with former World Pro-am Champion Merrick Davis and his brother Grant, both senior 'ASI' and Surfing Australia qualified instructors. A very safe, easy and fun 2 hour lesson at beautiful Noosa Main Beach, western side.
Address: Meet 9am or 1.30 pm for group lessons everyday at Noosa Beach access 14, Claude Batten Drive, Noosa Woods. At the western end of Hastings st. ( eg. turn left at the main roundabout on Hastings st. drive down into the Woods and see signs on the first right hand side carpark) Merrick's Red colour School is the only fully licenced by council & insured.
Let us know if you need a van ride to and from in noosa / sunshine local area. Complimentary service !
Please call Grant on 0411 198 365 to confirm your booking date and time.
For any late urgent calls on the day please contact our beach mgr. on 0418 787 577
We also teach intermediate surfers looking to improve and progress.
Private lessons and our 3 and 5 Lesson certificate courses.
Save this product for later